With temperatures ranging from 47℉-99℉ for 2 nights between Monday, June 13, 2022 and Wednesday, June 15, 2022,
Bennett Burgess
,
Cannon Burgess
,
Kimber Burgess
,
Matt Burgess
,
Ruby Burgess
,
Teagan Burgess
cozied up to campsite #13 in Shana, a retro red canned ham travel trailer. The 1958 Shasta Airflyte Deluxe traveled 298 miles through 2 states to camp at Devil's Garden Campground near Moab,
Utah
and received 4 compliments . Plan your RV camping trip to Devil's Garden Campground in
Utah
by reviewing more info at
https://www.nps.gov/arch/index.htm
.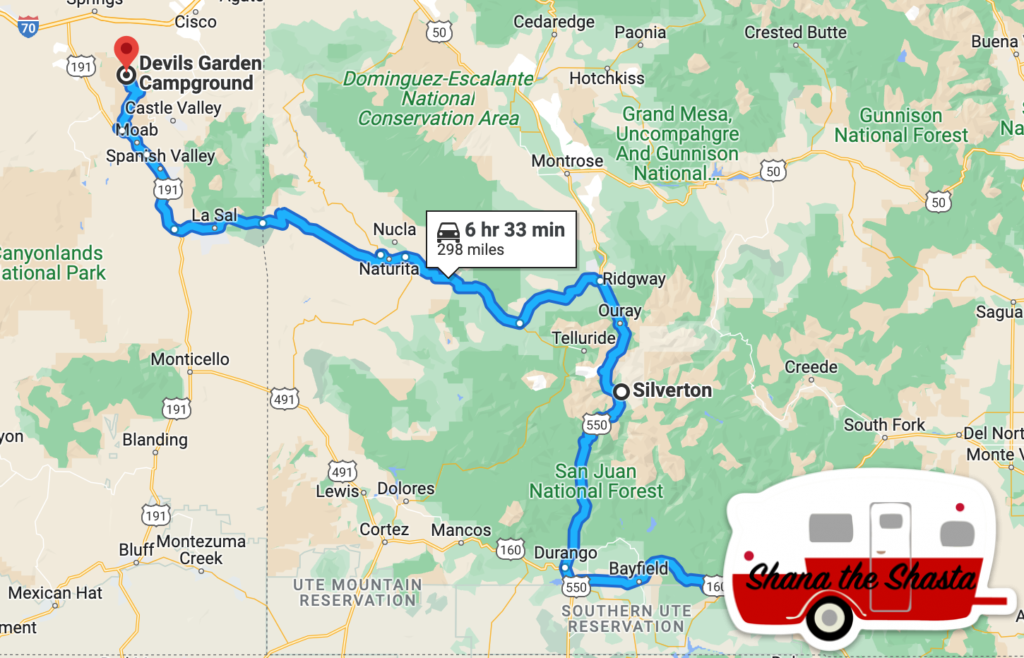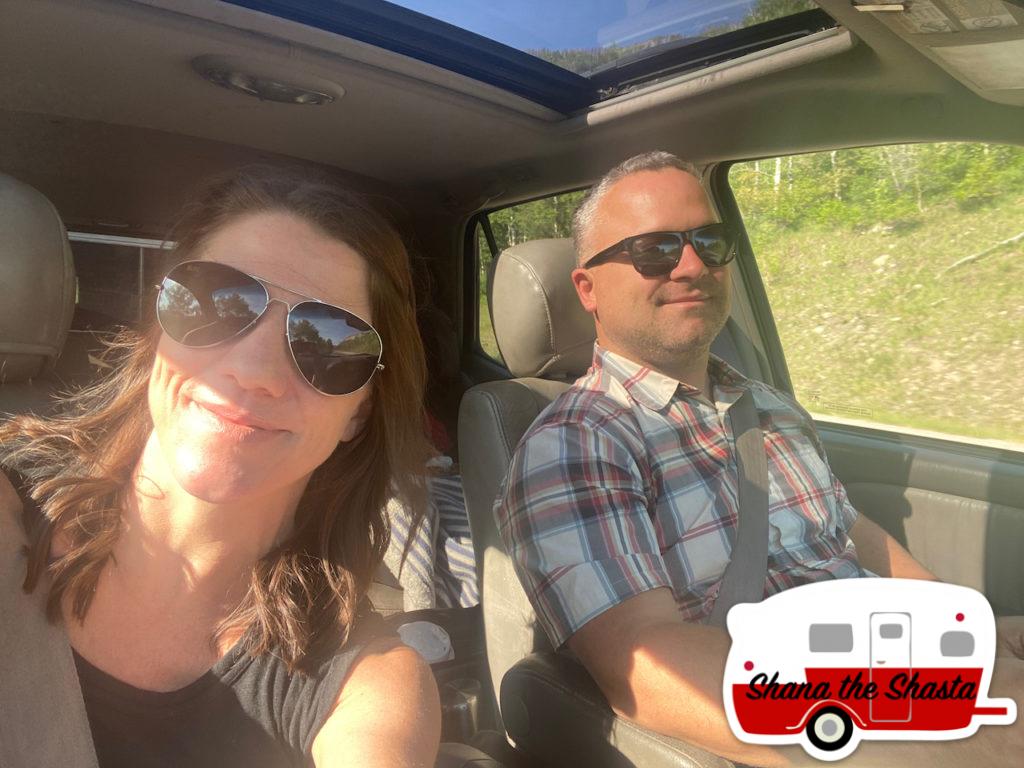 Pagosa Springs to Arches National Near Moab
After an impromptu stop to boon-dock near Pagosa Springs at Turkey Springs in San Juan National Forest we set out for Silverton, Colorado where we would take a left to pass over the Million Dollar Highway. Before arriving to Silverton we stopped to enjoy the campsite overlooking a clearwater mountain lake we had stayed up late to reserve many months in advance, but had abandoned. Weaving through S-shaped switchbacks without guardrails overlooking long dropping cliffs reassured our decision to wait to drive one of the most dangerous roads in America in daylight. The views were indescribable. The drive was exciting before arriving to Ouray, Colorado where we stopped for refreshment and a stretch. Before trekking 24 miles into Arches to campsite #13 at Devil's Garden Campground, we decided to enjoy air-conditioned dinner at the Moab Diner. Arriving to Arches National Park in the afternoon meant we drove right in, whereas earlier in the day long lines of cars form waiting for entry. At the very end of the park drive we arrived to Devil's Garden Campground at site #13 where a flat concrete pad awaited us. The campsite was red sandy with a picnic table, permanent stone table and rock formations the kids loved climbing. Each night we were welcomed to a ranger presentation at the amphitheater a short walk from the campsite. From there we could welcome the strawberry moon, which lit up the desert. The next morning we did our hardest hike to Delicate Arch, then later to hiked to Sand Dune, Broken and Tapestry Arches. The morning before we departed we hiked Devil's Garden to Landscape Arch. The park is enormous with many variations in rock formations to see from afar or explore close up. The temperature get hot during the day, but dramatically cools at night so electrical hookups aren't needed.